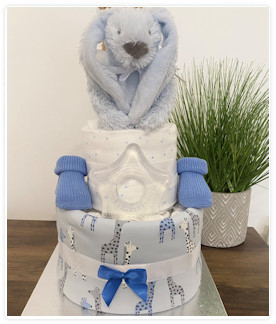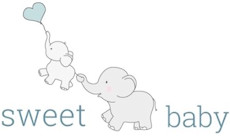 We believe having a baby, is a very special and monumental time. We were looking to give our friends a beautiful but practical present on the birth of their baby, but we couldn't find anything that was quite right.
We wanted to find something that was unique and different, and that is when Sweet Baby Nappy Cakes came to life. After months of trial and error, we are so excited to share our finished products with you.
As a team our main focus is to produce beautiful but practical gifts, with a unique spin and to provide a personal and prompt service.
Customer service and satisfaction is important to us so we ensure that all our gifts are of top quality. With this in mind, we only use the best quality products and brands.
All of our Nappy Cakes are handmade, created with; care, attention to detail and a whole lot of love. We are always developing new ideas and updating the collection, so watch this space.
We offer a bespoke service, so if there is something you are after, please contact us. We love designing new creations and we of course, love a challenge.
We pride ourselves in delivering the best customer service we can and creating an ideal gift to welcome a little one into this world.
We can supply to stores and the public - please contact us at sweetbabynappycakes90@gmail.com