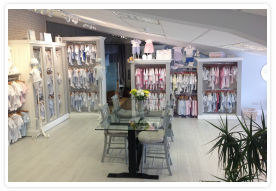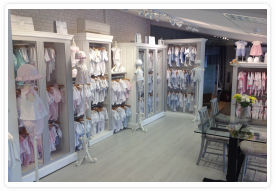 About Us
Finest For Baby Agencies Ltd specialise in the finest of baby and children's merchandise. Many are award winning, ensuring both the quality and safety for that special little person. We are experts in the field and have an in depth knowledge of the market, having worked exclusively with many high end brands and designers.
The Collections can be seen at many of the International and UK Shows or our beautiful showroom which is conveniently only 20 minutes by train from London and only 15 minutes from Luton Airport.
If you would like any further details or to schedule an appointment please contact us by phone or email and we will contact you.
Shows
If you would like to view any of the collections, you can make an appointment to visit us here at our showroom.
We will be showing at INDX, Solihull on 28th and 29th January 2024.
Finest For Baby Agencies Ltd
Tel- 44(0)1442 248099
Email - sales@finestforbaby.co.uk